Best marketing service company in Gandhinagar today!
We're committed to delivering the best digital marketing for your businesses.
We are located in Gandhinagar providing services worldwide. We provide you with everything you need to have an effective digital marketing campaign. From graphic design and web design to social media and Facebook ads, we will make your business thrive!
We work with forward-thinking companies to craft and produce impactful solutions through digital marketing.
—
We are believing in providing quality.
Testimonials
Our clients praise
us for our
great results
Zedwel Digital recently helped us with the build of our website. I was very impressed with the professionalism, , and enthusiasm of the whole team. Zedwel Digital is genuine about helping businesses, going above and beyond with their recommendations on all issues we were facing. We are extremely happy with the final result! I would highly recommend using Zedwel Business Branding, Marketing.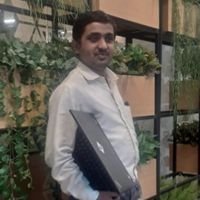 I started my Health Coaching business 2 years ago, 1st year, I created my website on my own, 2nd year, I hired someone professional from wix but I didn't get any clients. Then I found Zedwel and they created my website. First of all I was very happy with the design and secondly, I got 3 clients in the 1st month only which was amazing. Also, they are Digital Guru, I am very impressed with their marketing strategies which attract many clients and I get great response from people. They also just don't create websites and their work finishes, they also motivate, guide and support in your business and respond immediately. He also helped in making my first sales video. Their service is also quick, you don't need to wait for long.
I'm working with Zedwel Digital Marketing Agency for the last 4 months as my project requires graphic design and marketing service, Zedwel Digital marketing agency provides an excellent working environment and we have worked with multiple Projects. Good working hours, managers, and team leaders motivate you continually. I will always recommend others to a good chance of career and growth, To Your Success.
I recommend Zedwel Digital Marketing Agency to everyone for the agency's extraordinary business strategies and technological services. Customers feel satisfied as the Agency has catered to various requirements and provided services in this era of technology and digitalization. Keep up the good work! All the best!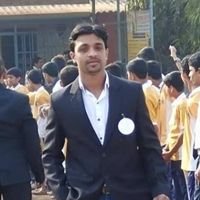 Maruti Khamkar
Founder & CEO
Lakshy Bhed Gurukul
Our
services
We are delivering top level digital services with our best experienced team,
Just get started with us.
Graphic Design
We make ideal designs for your business. Thus, our team is capable of inventive and innovative thoughts to utilize the most abnormal amount of imagination and involvement in their sharp work.
Web Development
Our agency's web development services will take your company to the next level with an experience that is easy to navigate, looks great on all devices, and converts visitors into loyal customers.
PPC Advertising
We build retargeting campaigns to make an audience out of those visitors who don't convert and make additional efforts to remind them of why they first considered you.
Creating
success

stories

When you hire us, you can get all of your jobs done at once – and save yourself time and money!
Some of
the clients

we have worked with.